(Gates speech at TED, March 2015)
Ironically, only Gates predicted COVID19. Little did he know it would be partly responsible for the collapse of capitalism and all the billions of dollars he has hoarded. Tens of thousands still die worldwide every day from starvation.
World's richest 2,000 people hold more than poorest 4.6 billion combined: Oxfam
Until the movement realizes this fatal truth it will go nowhere:
We are nowhere near a revolutionary situation. Things will have to deteriorate to a point where people cannot find food before it becomes one. A revolution requires revolutionary conscious masses. This consciousness does not exist.
The police are merely the military rearguard defending the millionaires and billionaires who run the system.
Unlimited greed and deceit under the guise of charity:
https://www.jacobinmag.com/2020/04/bill ... -microsoft
_____________
(How Much Jeff Bezos' Fortune Has Grown Amid Pandemic Video)
The wealth of these billionaire cronies (Musk, Buffet, Gates Zuckerberg, etc.) could be finally used to solve the problem of global poverty. That people tolerate these hoarding greedy little men blows my mind. What public good do they serve? They are class enemies of the first order. Marx was 100% right when he claimed that capitalism would lead to such horrifying inequality.
https://www.philanthropy.com/article/Je ... ion/248416
Although these may seem like immense sums of money to normal people, these figures are literally pocket change for him - part tax avoidance, part to give the appearance that he "cares." All he really cares about is his own money and power, and how to hang on to them at all costs. No wonder Covid-19 scares the hell out of all these monstrous Moneybag worshipers, as it could potentially act as a catalyst for revolution.
https://www.worldometers.info/coronavirus/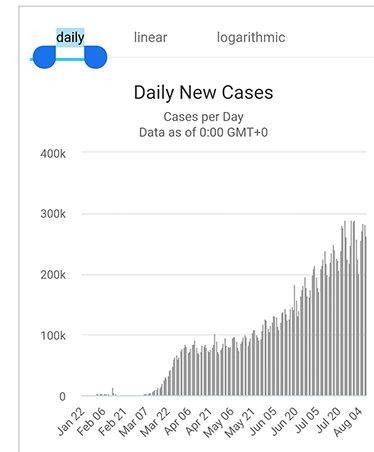 As of Aug 9 2020; Approximately 20 million cases and 750 THOUSAND deaths
Remember: there were only 7 cases during december 2019!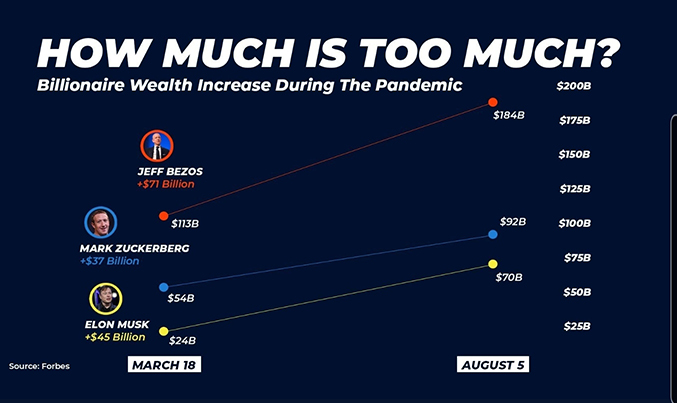 THE PLAGUES OF HUMANITY...
In a rational and just world, the immense resources of a tiny elite would be put to use for solving our global problems - and we'd all be better off without them.
Can a system with such grotesque inequality exist forever? Impossible.
https://www.dennismarkuze.com
HOW MANY GRAINS OF RICE DO YOU OWN?