Sean Hayden

wrote:

↑

Tue Aug 18, 2020 2:49 am

wtf Bondi beach? Is the Bondi Rescue show real? If that show is to be believed they're constantly pulling drowning people out of the water. They're even rescuing many adults, and telling some of them they shouldn't be in the ocean if they don't know how to swim. --no shit!
Bondi Beach is harmless. There are exceptional days, of course, but rips, powerful waves, bluebottles, shark sightings and such are rare. The worst day ever was when three freak waves washed away a sandbank one Sunday morning in February 1938 and created a monstrous undercurrent. Almost 200 people had to be dragged back to the shore and four or five swimmers drowned. It made headlines all over the nation, and the story has been retold many times ever since.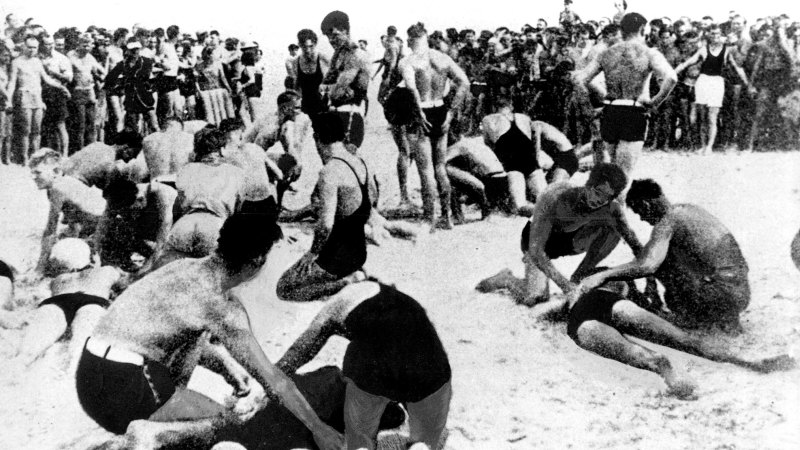 I suspect that a lot of this shit in the "Bondi Rescue" show is faked. Having very likely spent many more hours at that beach than the film crew, I can recall maybe a dozen times when a lifesaver needed to haul someone in, and on those occasions it was a routine process. Once or twice I helped a tired out swimmer onto my board and onto the shore. No drama there either.
Tamarama Beach, a ten minute walk south from Bondi, is a different kettle of fish. It's a tiny beach, maybe 50 metres from end to end, and it gets good waves even when Bondi is barely lapping. Those waves are much more likely to cause injuries during wipeouts or when you simply get in their way. Tamarama's waves pack more of a punch than Bondi waves of the same size too. The rip at the south end is almost permanent and it is strong. I used to refer to it as the New Zealand Express. I probably retrieved a couple of dozen inexperienced visitors from it, and I have never even been a lifesaver.